Posted by Julia on November 20, 2013
The fun doesn't stop with "Chicago's Weird, Grandma!" We have two performances left, and next week on Monday November 25 we're joined by the one, the only, The Hypocrites! BOM loves The Hypos always, but our blood runs especially thick as their artistic director, Halena Kays, is a co-founder and former artistic director of Barrel of Monkeys. Halena took a few moments out of her play-making life to answer a few questions for us.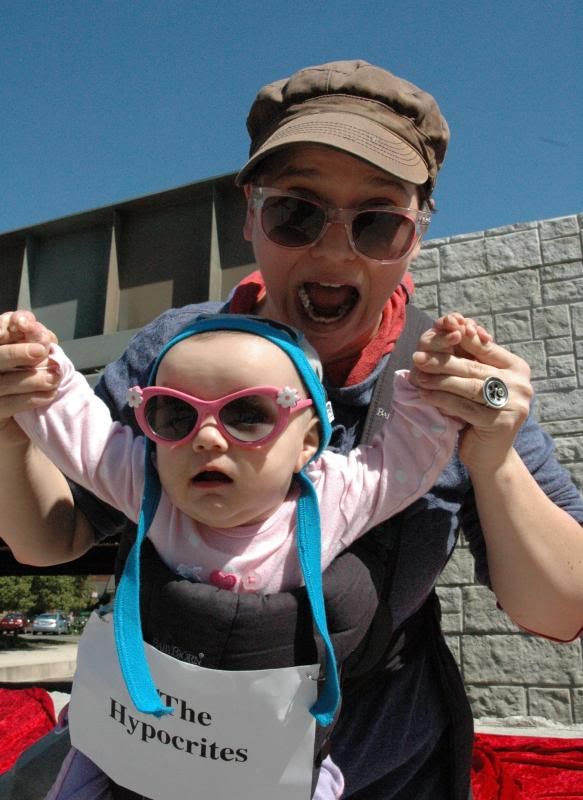 How did you choose the story you'll be performing?
We will choose our story based on initial group gut reaction- we live on the edge.
What is it like to collaborate with the BOM team?
Collaborating with BOM is like having a family reunion, assuming your family is super weird and own a lot of funny hats.
If the Hypocrites had a "special sauce" what would be in it?
The Hypocrites' special sauce is part visual treat, part absurdity and mostly bananas.
The Hypocrites chose the story THE HAMBURGER IS A MONSTER #2 by Kevin N., from Columbia Explorer's Academy
I couldn't believe it, a hamburger talking. I thought hamburgers don't talk. "I need your help" said hamburger. Hamburgers don't talk they only stay quite. "Yeah but don't get scared of me, okay?" said hamburger. "Okay" and "okay" "What's your name?" I said. "Ham" said hamburger. THE END
Don't be a Hamburglar - get your tickets for next Monday here!